Information for Ecovillage residents and other interested parties:
Update 12 April 2019:
As Tesla have dropped the price of their cars in Australia by up to $80,000 recently I am now looking to purchase one of these as they seem to have more advantages and range. e.g. the only 7 seater electric SUV: https://www.tesla.com/en_AU/modelx
Update 23 January 2019:
The demo car has arrived and I've test driven it. My notes are: The real range is likely to be less than the 280km claimed which is not really far enough for me. Its modern and like the i30 inside. Not a lot of boot space. The headroom in the back will be a bit tight if you are over 194cm tall. It drives well and I love the lack of gear changes and the ability to quickly change the level of regenerative braking. It has some great technology and a superior safety rating. Worth a test drive.
Update 4 December 2019:
Pricing is here  https://www.caradvice.com.au/706363/2019-hyundai-ioniq-pricing-specs/
2019 Hyundai Ioniq pricing – approx. ($AUD)
Hybrid Elite – $33,990
Hybrid Premium – $38,990
Plug-in Elite – $40,990
Plug-in Premium – $45,490
Electric Elite – $44,990
Electric Premium – $48,990
+ on road costs.
Introduction
The new IONIQ Hyundai is due to arrive on the Gold Coast in Australia in late December 2018, all going well with the transportation into Australia.
However its claimed maximum range is 280km so if you need more, consider the Kona (due in early 2019 into Australia) or the Kia Niro (due mid-late 2019) as these have much more battery power and hence range. The Niro has a bit more head room too. See https://myelectriccar.com.au/kia-niro-ev/
https://www.youtube.com/watch?v=PEE9Ogzj1O8
What I've been able to ascertain, beyond the information available on the car review websites, is below:
The IONIQ will come in 5 standard colours, pictured here: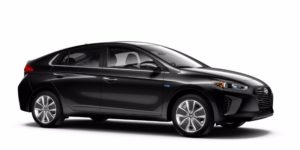 It comes in three variants, the Hybrid version (recharges off the braking etc), Electric (electric and petrol with an electric range of about 50km) and the pure EV IONIQ with just a battery, powering an estimated class-leading maximum range of 280km. Fuel consumption figures are a claimed 3.9L/100km for the hybrid and as low as 3.4L/100km for the plug-in hybrid. Zero (0) litres of course, for the pure electric version, which is powered through a cable in your garage, and possibly your local shopping centre or hotel. If you go 100% electric, it uses the CCS charging standard and is able to be slow, fast, and rapid charged from most public points. Slow charging typically requires a 3-pin-to-Type 2 cable, and fast charging a Type 2-to-Type 2 cable. Hyundai have partnered with Jet Charge who will install the connection in your garage. The Jet Charge website shows public charge points in Australia – there are about 25 on the gold coast. I believe the cost of a full Home EV Charging installation is additional to the cost of the car do don't forget to budget about $1000 to $2500 for it (every house is different). The car is about the same size and width as an i30 but with much greater storage capacity (it must be taller), so it has ample legroom.

More information about the car is here: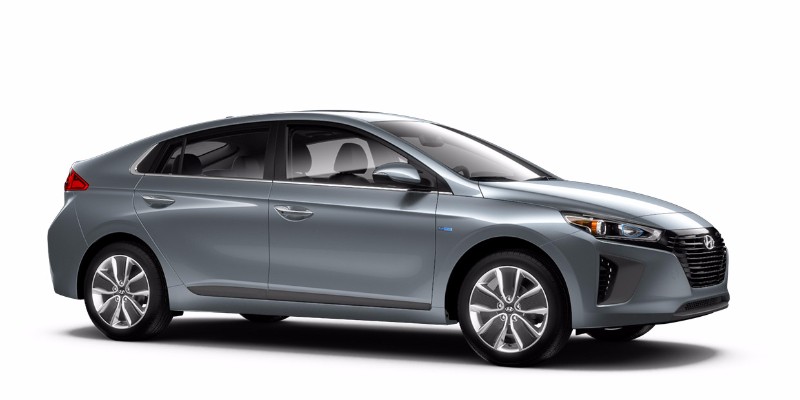 https://www.carsales.com.au/editorial/details/hyundai-ioniq-2018-review-111718/
https://www.carsguide.com.au/car-reviews/hyundai-ioniq-68139
https://www.caradvice.com.au/videos/2018-hyundai-ioniq-review-hyundais-hybrid-hope/
https://www.youtube.com/watch?v=woL85dQ3Asw
Friends
If you are a friend and interested in purchasing one of th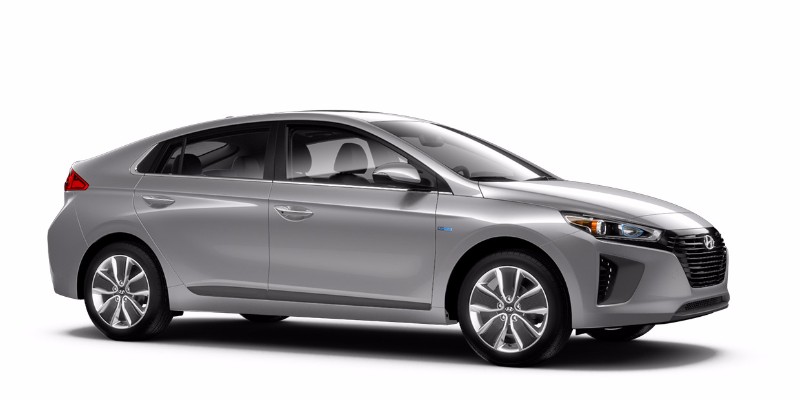 ese cars, please contact me as I am liaising with the Sales Manager on the Gold Coast to purchase some IONIQs, possibly with a discount. Please note that as this is a brand-new model and they will be rare for a while, so they are not able to give significant discounts.
More information will be added to this website as it comes in.
Disclaimer: the information above has been sourced from a variety of places and may not be correct now or in the future. To confirm details, I recommend you contact your local dealer.