EcoBenno offers sustainability-focused face-to-face education programs in Australia.
Experience 1: Live Renewable Energy Demonstration
Electric Vehicle Technology, via a live demonstration of a solar-powered 100% Electric TESLA Model X with over 50 amazing features, including autonomous driving, falcon wing doors and a remote dancing car mode.
Solar Hot Water – using a portable evacuated tube system.
Renewable energy, using transparent solar Photovoltaic glass.
Electricity consumption measurement using a portable power meter.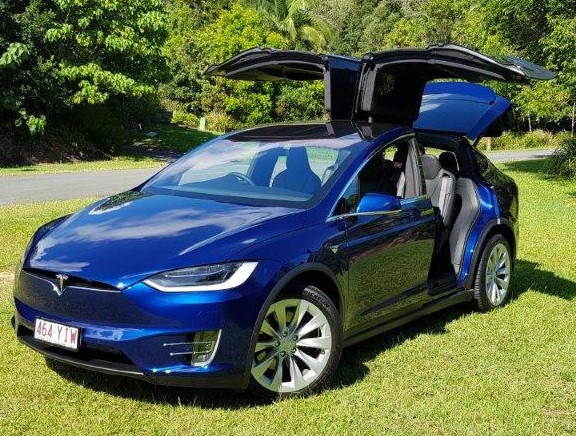 Book EcoBenno now to come to your school or workplace, by using this enquiry form. Costs start at $250 for a 1+ hour demonstration, for groups of up to 25 students/adults.  Discounts are available for multiple sequential presentations. The live demonstrations are currently available in Brisbane and anywhere within 60km of the Gold Coast, Australia. The live shows provide an unforgettable experience by showcasing leading-edge technology that is directly addressing Climate Change today.
Ben O'Callaghan is a sustainability professional with over 20 years of experience and father of two young children. Ben delivers all the sustainability shows personally, at your preferred location.
Experience 2: Live Smart Community Tours
Sustainable Community Tours at the Gold Coast's award-winning Currumbin Ecovillage. More: https://theecovillage.com.au/tours/