The sectors we specialise in include:
Communities – multi residential and master planned estates, mixed use, ecovillages, cohousing.
Education – universities and childcare centres
Commercial – office buildings
Hospitality – hotels & resorts
Residential – single dwellings
Ecomplish provides a range of consulting and advice services. We have experience in delivering:
Sustainable Development and Master Planning – provision of planning advice and designs to improve the efficiency and effectiveness of a precinct or building. Ecomplish has additional experience with ecovillages, cohousing estates, remote locations and resorts.
Ecologically Sustainable Design (ESD) – Ecomplish holds Green Building Council of Australia (GBCA) 'Green Star' Professional Accreditations, UDIA EnviroDevelopment Accreditation and HIA GreenSmart Accreditation. Specifically, Ecomplish was employed to target Australia's first Green Star Communities with Tract Consultants. Ecomplish founder Ben O'Callaghan holds a Masters in Architecture (Sustainable Development and Design) from the University of Sydney. Ben is contracted, when required, by the GBCA as an expert (Green Star Assessor).Ecomplish enjoys using its qualifications and experience to ensure new and retrofit solutions are the best they can be for a site and economic conditions. This includes providing clients with a marketing edge, to specifically articulate the benefits of efficient design.
Ecomplish can also offer BIM, Energy Modelling, NABERS, Green Star, NCC Section J modelling services using its partners.
Green Rating Tool submissions – Ecomplish have a number of accreditations and are experienced with Green Star – Design/As-Built, Green Star – Communities, LEED (USGBC) and UDIA EnviroDevelopment submission management. We also offer comprehensive sustainable advice along the way which has saved clients significantly.

Sustainability Advice & Education – Ecomplish can provide a wide spectrum of training material, documentation or teaching to students or employees, on sustainability focused issues. We have employees that have lectured at University and Tafe (VET) levels with TAA qualifications. We have previously been engaged to deliver a range of sustainability workshops for a Queensland Council.
Sustainable Communities – Ben O'Callaghan was appointed in 2013 as Assessor for the Green Building Council of Australia demonstrating our industry leading knowledge. Before Green Star Communities was even conceived, Ben helped to design, implement and operate a large sustainable community, namely The Ecovillage in Currumbin see: www.theecovillage.com.au Ben also has 3 years of Cohousing experience and experience in leadership roles on four different body corporate executive committees. As a result, Ben is well positioned to provide expert advice on the planning and implementation of intentional communities. Ecomplish offers a methodology that can be tailored to a particular group/developer and site. This ensures you get the most out of any communities project, through the use of technology, appropriate communities facilities, community engagement and even advanced financial and concept modelling.
Project Management – Ecomplish has over 18 years of project management experience including coordination tasks for large Government Departments, small NGOs, the Australian Tax Office ($400M project), Health Insurance Commission, Cundall and Accenture, the world's largest IT and Management Consultancy. Our experience also extends to Projects, Operations & Carbon Services Management, for example the set-up and initial management of two $1.5 million renewable energy biogas installation programs.
Information Technology – the ability to communicate and leverage the information is critical to any business, community and building. Our university IT qualifications and experience ensures we provide clients with only the best advice, when it comes to implementing community portals, websites and information hubs.
Energy Efficiency – Ecomplish is skilled in ESD including energy assessment and the efficient design of award-winning buildings including childcare centres, offices and universities.
Strategic Planning – Involving Ecomplish early in the planning process maximises the difference we can make to your development, organisation or project. We provide services across the whole property life-cycle and invite you to involve us, to demonstrate the value we can provide. Ecomplish has experience developing corporate sustainability strategy, feasibilities and policy.
Tours – Ecomplish offers guided tours of leading sustainable developments in southeast Queensland. For example, we have led thousands of people through the Ecovillage at Currumbin since 2007, including an award winning residential dwelling, facilities and infrastructure. Contact us for more information.
Sustainability Assessment – we encourage all companies to undertake regular assessments of key operations including water use, energy consumption, waste, transport, materials and management, as it is only possible to identify areas that would benefit the most, through initial data collection and assessment. Ecomplish have experience auditing a range of building types and assisting clients to implement the recommendations. We are experts in building and community rating tools and can provide you with advice on which ones to use and avoid, based on your location, project type and project goals. For more about our range of VIP Home and Business assessments see below:
VIP Home and Business Sustainability Assessments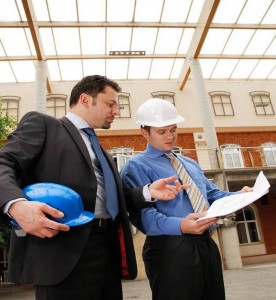 Ecomplish offers a range of independent assessment services that can reveal a range of opportunities for your property and patterns you never previously recognised.
The assessments are tailored to meet your specific requirements and concerns.
Do they work?
Yes. In fact we guarantee our assessment: if our advice and solutions don't enable you to reduce your electricity or water bills, we'll refund the cost of the assessment.
What are the benefits?
Upon implementation of the recommendations, you can be expected to:
Save costs/reduce utility bills – often between 5% and 25%.
Reduce waste.
Improve the internal comfort of your property.
Increase productivity and satisfaction.
What do the services cover?
There is little point just covering one particular aspect of your property, so we cover all the major domains, as truly 'sustainable solutions' cover all aspects. The tailored assessments typically include:
Energy
Water
Materials
Waste
Transport
Indoor Environment Quality
Management
Comfort
Design and
Technology
Stages:
Plan
We will describe our methodology to you in detail and prepare for the site visit.
Data Collection
We will collect all the information about the property. This includes asking you about your concerns, aims and patterns of behaviour (as the property is only part of the story). We can employ thermal imaging cameras and blowers to test pressure if required.
If required we can also offer NABERS Water or Energy Assessments for your property as part of our service.
Data Analysis
We interpret the data from many different angles and compare these to industry standards, to demonstrate your properties performance against a relevant benchmark.
Reporting
The findings are collated into an easily to read document, for you to use to consider upgrade and retrofit options, to reduce your bills and increase the internal comfort of the spaces within the property.
We offer two types of Very Important Property (VIP) assessments:
A. VIP Home Assessment
We offer a premium household sustainability assessment service. Prices depend on the size of the property and the duration of the assessment.
The data collection typically takes 4 to 8 hours and cost between $500 and $1500 plus disbursements.
B. VIP Business Assessment
We undertake assessments for small, medium and large businesses for non-government agencies, education facilities and private companies.
Prices depend on the size of the property and type.
Data collection is typically undertaken over 2-4 weeks.
For pricing, please Contact Us with information about your building and aims.