Director, Ben O'Callaghan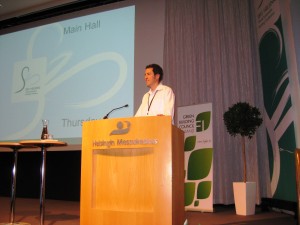 Ben O'Callaghan is one of Australia's most experienced sustainability and design professionals. Ben specialises in providing strategic planning, sustainable community, education and design advice.
Ben experience extends over 18 years across multiple sectors. He is experienced at researching innovative solutions, feasibility studies, managing large projects and achieving "green" property ratings. Over the past 12 years Ben has only worked on leading edge sustainability projects. Uniquely, Ben has:
complementary academic and practical design & building experience;
experience across multiple sectors including education, government, residential communities, infrastructure, commercial/office and hospitality;
worked in the private sector and in large government agencies in key roles.
current clients in Townsville, Brisbane, Canberra, Regional Victoria and Melbourne.
is Green Star Accredited Professional (GSAP) for Design & As-Built

and

Communities rating tools, is a GBCA Assessor and has USGBC LEED experience.
has over 20 years of experience using technology and is has been awarded for his knowledge of complex information management.
Ben worked as at the international award winning project The Ecovillage in Currumbin, which is the most awarded residential community in Australia with 33 awards. Ben has previously held roles such as being the Queensland State Manager for Cundall. Ben was the only individual finalist for the Minister's Award for ClimateSmart Leadership (Queensland) in 2011.
Uniquely, Ben has actually lived in an award winning sustainable community and award winning sustainable house for over 9 years, so he speaks from experience. He enjoys working in teams of engineers, architects, owners, builders and government to deliver outstanding sustainability outcomes.
Ecomplish employees associates and partners to complete larger projects. For full CVs of all our staff and partners please contact us.
Short Film and Other Resources/Links
1  The RealEstate.com.au Sustainable Living Video featuring Ben O'Callaghan is here.
2  A film commissioned and directed by Ecomplish with DegenhartSHEDD is now available on YouTube for free – see below.
The award winning house has also been recognised by the Australian Institute of Architects see: http://www.designdividend.org.au/#!case-studies/c1ger
Links and useful resources

Ben O'Callaghan undertook years of research into sustainable housing (2009-2012), see: http://www.tandfonline.com/doi/abs/10.1080/00038628.2012.693813. See also www.sustainablequalityoflife.org for more on this research project.
For general residential dwelling 'sustainable design' information, the Australian Government has provide a valuable resource called the "Your Home" technical manual: see www.yourhome.gov.au
For information on a sustainably designed home as a case study, refer to www.yagoi.org
Green Building Council:  www.gbca.org.au
Leading residential estates: