Loving Hearts Child Care Centre and Kindergarten has been awarded Australia's first UDIA EnviroDevelopment rating for a child care centre, demonstrating its industry-leading credentials.

Loving Hearts has been designed and constructed to set a new benchmark in sustainable childcare centre design, construction and operation for Australia.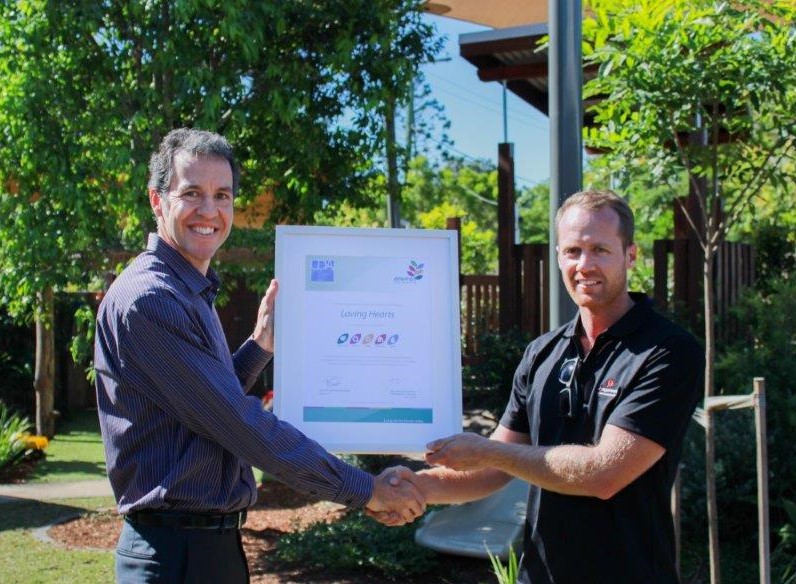 It is arguably Australia's most sustainable childcare centre, with over eco-friendly 42 features, many never found in a childcare centre before. For a full list of these features in a PDF file, click here.
"The Loving Hearts centre sets a new benchmark for childcare centres, in an industry sector which has been left behind over the years and suffers greatly from poor design and little time, knowledge or resource to make improvements. Its features also add to the sustainable education experiences available for the children at the centre." said Ecomplish Sustainability Consultant, Ben O'Callaghan who was the first professional to join the project team in 2015. Ben is still involved operationally, to ensure the sustainability features are paying for themselves.
Vision
The owner of the centre set a highly commendable and self-imposed sustainability vision before the start of the project:
 "To demonstrate nation-leading Childcare Centre sustainable design and operations for the benefit of the whole community and future generations"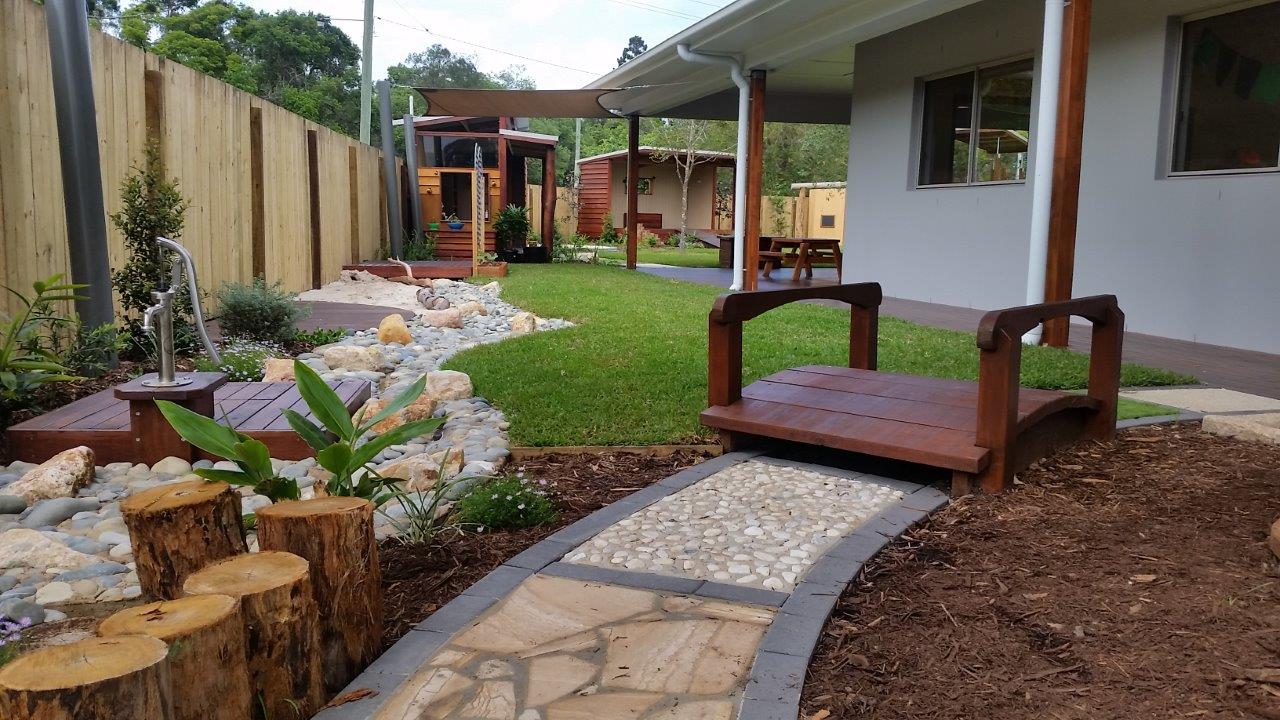 The Vision goes well beyond all minimum levels of compliance required by government legislation and will significantly exceed all energy and water efficiency benchmarks for centres of a similar size according to the Ecomplish who were employed to manage the centre's sustainable design. Ben from Ecomplish also now conducts sustainable operations monitoring and sustainability training for staff.
 The commendable vision was set to:
Demonstrate the benefits of sustainable childcare centre design to the rest of Australian childcare centre owners and operators i.e. become a case study and example of best practice design and operation for others to repeat and learn from.
Reduce the impact on the environment of the materials, construction and on-going utility requirements of the centre, for the benefit of the centre, the wider community.
Significantly reduce the greenhouse gas impacts and toxicity, compared to standard childcare centre buildings, which typically perform poorly because for their sub-standard design and capital-cost focused designs.
Benefit the children, parents and staff who would use the centre, by ensuring higher air quality through the use of safer materials, enhanced daylight and reduced costs for families.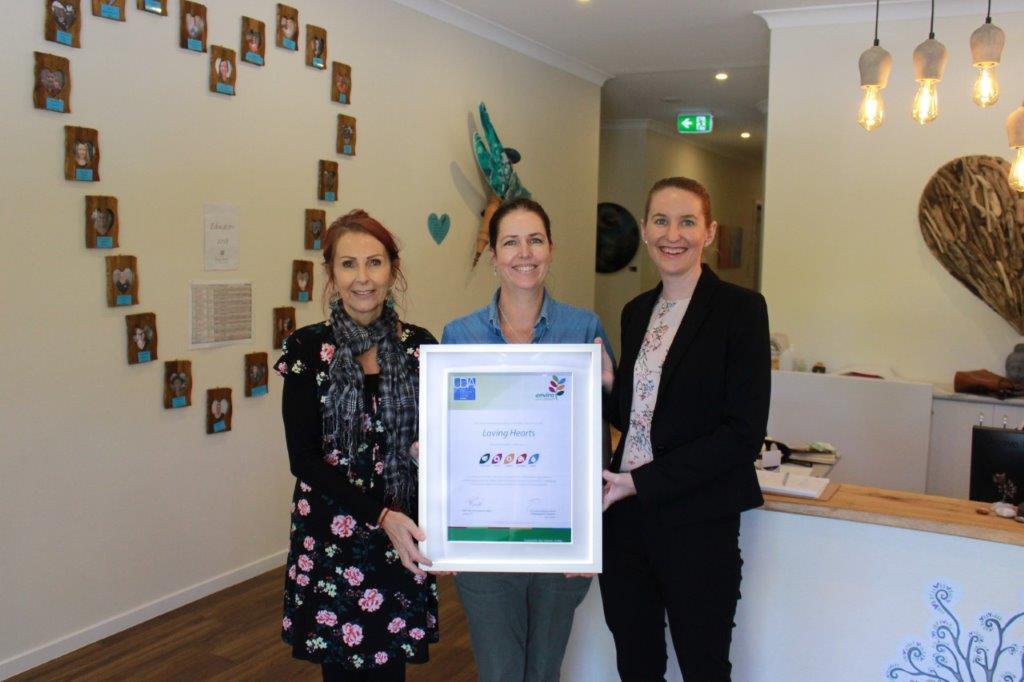 The centre is a great exemplar and reminder exceptional sustainable design can only result from a holistic approach to design and a careful combination of smart sustainability initiatives.
The building was completed by local builders and childcare centre experts, Jorgensens and the design was undertaken by Cyber Drafting & Design in conjunction with other specialists, including dsquared.
Photo (right to left): UDIA CEO Kirsty Chessher-Brown awards Loving Hearts Managers Jenn and Sandy with the EnviroDevelopment certification.
Photos gratefully provided by Alice Nelson.