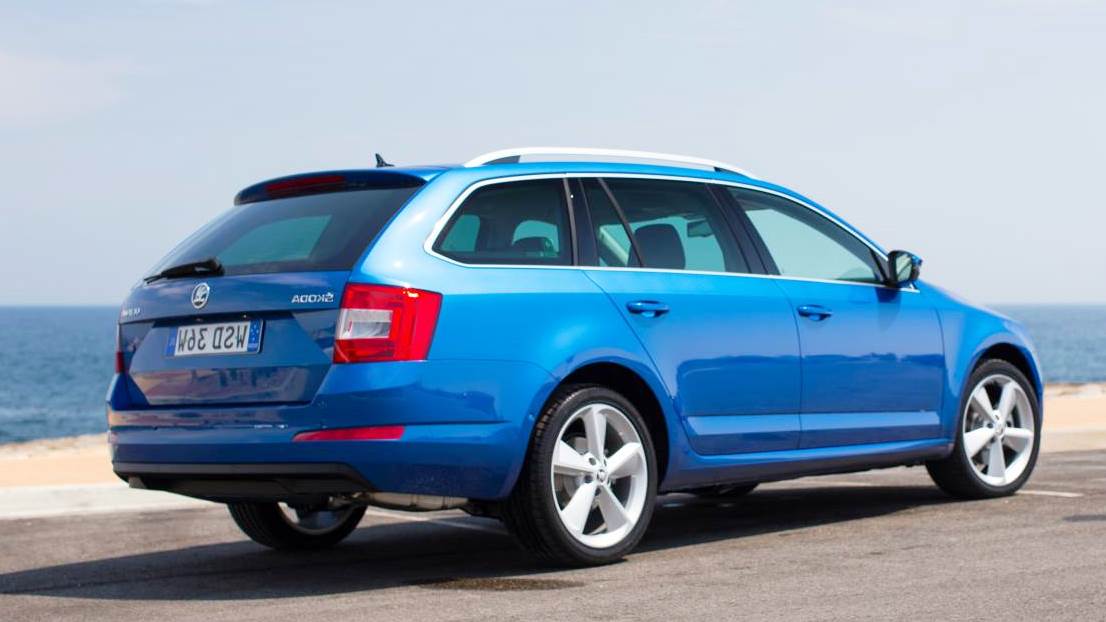 I recently needed to purchase a new car and looked around for the best value wagon/SUV on the market, with 5 star safety and security and of course, excellent fuel efficiency. I researched cars over about two months and at the Skoda Octavia came in at the top of the list, for the size of car I needed. I then got a great deal on one and started driving it in July 2014. Below is a review of the analysis I did and report on its performance to date and my personal comparison, in case it is of interest to others. I am not related to Skoda or the dealer in any way.
I compared several cars including the Hyundai i30 wagon, Mitsubishi PHEV, Mitsubishi Outlander, Mazda 6 Wagon, Mazda CX5 and Honda equivalent.
What I bought:
Skoda Octavia Elegance 132kW, 5.9 l/100km, Petrol, Auto.
Where from: Rob at Skoda – James Frizelle's Dealership, QLD, Australia.
I considered buying second hand, but the new cars were a much better deal at the time.
Best features (I think):
Huge touch screen – best and biggest in its class I think. Makes things very easy to find and turn on or off e.g. the navigator, sound system etc
Efficient TSI engine.
Power of the engine. It is very powerful. No one would ever need anything more!
Fuel to date: 7.4 litres per hundred km. This is as expected and much lower than my old Subaru wagon at about 10 L/100km. (Most figures in the specifications are lower than the actual performance I've noticed over the years and I drive inefficiently sometimes so this figure is good I think).
Feel on the road – it is very smooth and quite.
Very good handling, considering it doesn't have AWD.
Information and options. There are so many in an elegance model – highly recommend it.
The way it hold a gear back, when it is going down a hill. It is a smart car – when going down a hill, if I break a bit and let go, it will hold it in that gear (and not let it go faster) which is great as it means I don't have to break as much (but all the cars in front of me have to!). This saves on brake pads I believe.
Worst features:
TSI engine is a bit choppy in first gear and on hills, but if you can get over this, it is an excellent car. Note: This issue doesn't appear to occur when I put the car in Sports mode, which I sometimes do, if I am going to be parking on a hill and want to avoid the issue.  I've noticed Golfs have this issue too and is an known 'feature'.
I would have loved the adaptive cruise control but that costs more.
Nothing more as yet.  Maybe an electric version…?    (see BMW i8..)
Skoda sent me a glossy book on the car afterwards (I'm not sure why they send this out after you have purchased one..) and then sent a second one a month later. That was a bit of a waste x 2.  I sent it back…
The Skoda cars basically have a fast Golf (VW) engine, but it is cheaper than a Golf so I was attracted to it from the start. VW make great cars!
I didn't like the auto stop feature in the Mazda's much, and this has more room than the CX5, which also doesn't drive like a 'car'.  it is higher off the ground though which would make it easier to get in and out of. The outlander hasn't had good reviews from what I've seen.  it is also much bigger which I didn't need. The Honda got average to good reviews from memory.  My Honda Civic was a great car but I'm very happy to have this skoda at the moment. It meets all my needs.   I give it a 8.5 out of 10. Love it.
Related reviews: http://www.themotorreport.com.au/57762/skoda-octavia-australian-road-test-review-ambition-103tsi-elegance-132tsi-and-diesel-110tdi